Living a Life of Confidence, Success & Empowerment IS Possible For You!
We've brought together 30 of the world's most respected thought-leaders, doctors, bestselling authors, entrepreneurial experts & more to help you unlock the confidence, inner-power, and success that's waiting for you.
During this 7-day conference & challenge, our speakers will be sharing the root causes of diminished self-esteem & how to break free from the fears and insecurities that have been keeping you from creating the life you want!
You'll discover strategies, tools & tips that you can apply right away to harness the power you were born with, and experience a life of unstoppable self-confidence.
During each session we'll give you a task and each challenge is designed to help you become a more self-confident you.
You'll also get the latest information to expand your mental, physical and spiritual awareness!
These leaders have collectively helped millions of people tap into their confidence, feel incredible in their own skin, develop their intuition, make more money, take more risks, and achieve their wildest, most fulfilling goals & dreams.
And, now, it's your turn for them to help you. Will you join us?
Here's Just Some of What You'll Walk Away With…
Feel connected to your inner power & trust your intuition
Love and appreciate yourself (no matter what)
Create a healthy relationship with money & make more!
Defeat negative self-talk & harness positivity
Make sound decisions with clarity & courage
Free yourself from psychological blocks in your way
Reveal your talents & gifts and charge what you're worth
Be the best version of YOU (whatever that vision is for you)
Stop anxiety & overwhelm from sabotaging your success
Shine your light and live your life's purpose and so much MORE!
Here's Why You Should Attend This Conference
It's FREE! (For a very limited time)
While most conferences cost thousands of dollars, we wanted to give you access to this event for free because the material is so rich and life-changing. And the great news is, it is completely online, so you can watch it from thecomfort of your home, from your office, your laptop, your tablet, your phone, while you're in your pajamas, you name it! But you need to claim your spot right away because each expert session will only be available for a short time.
It's A Conference AND a 7-Day Challenge!
During each expert session, we will set forth a Confidence-Building Challengethat is designed to help you become a more self-confident YOU! Taking on these challenges will help you get past your blocks, tap into your inner power and create results in your life, no matter what you're trying to achieve! You'll have the opportunity to share the results from your challenges in our loving & supportive social sharing community.
Make Progress in Your Confidence Journey FAST
Think of each expert interview like your own private coaching session. These inspirational, knowledgable experts will give you incredible strategies so you can immediately go apply what you've learned in your life and start experiencing the benefits of unstoppable confidence! Each expert was hand-selected for the amazing quality of work they are doing helping people live their best possible life.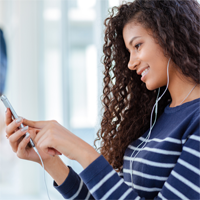 These Interviews Include Video and Audio
While most summits and online conferences only offer audio interviews of their experts, we wanted to give you the opportunity to not only listen to, but see these 30 experts work their magic and share their actionable strategies with you on camera. This allows for a much more intimate experience during the event to help you connect with the experts on a deeper level and apply their wisdom and advice into your life right away.
Wrapup Videos & Major Takeaways!
After each expert session, your hosts, Tammy Lawman & Ande Anderson will provide wrapup videos for you outlining the major takeaways from each session, and the best confidence building strategies, exercises & tools that you can start applying in your life right away. AND, they will be your biggest cheerleaders, motivating & inspiring you to take on your Confidence-Boosting Challenges!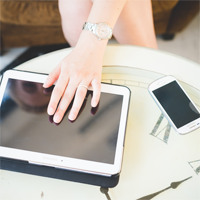 Attend From ANYWHERE Using ANY Device!
Sit outside on your porch, inside on your couch, in front of a computer or enjoy this conference on the go! Each interview is available to you easily and effortlessly. Just click the play button and you'll be tuned into top experts sharing their sage wisdom with you, to help you quickly create unstoppable self-confidence and reconnect to the sheer awesomeness that YOU are!
Sign up for the FREE mailing list HERE!